Conosciuto per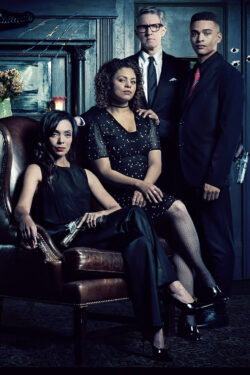 October Faction
(serie)
Biografia
Andrew is a Toronto-based Production Designer with almost 20 years experience in film and television. After graduating from university with a Fine Arts degree and spending several years as a working artist Andrew discovered the collaborative art of film-making. Andrew's film experience covers a broad range of genres from drama to horror to comedy. Selected credits include Georgetown, Hellions, The Husband (voted Best Canadian Film at the Whistler Film Festival), Time Bomb with Jake Busey, Silent but Deadly with Jason Mewes, .45 with Milla Jovovich, and Pontypool with Stephen McHattie. Through his career Andrew has had the privilege of working with some of the best contemporary filmmakers working today including Atom Egoyan, Bruce McDonald and Hubert Davis. His recent television credits include October Faction for Netflix and Anne with an E for Netflix and CBC, Girl Underground for Lifetime, and Gangland Undercover for History. Other television projects include the Canadian unit of Vikings for History Channel, the award-winning Discovery Channel series Breakout and Aftermath, the CSA Award-winning D-Day to Victory for History and BBC, and the popular Junk Raiders II for Discovery.
Filmografia
Al momento per Andrew Berry non disponiamo di una filmografia.
Seriegrafia
Qui elencati solo i titoli per i quali è disponibile un collegamento ad una scheda su MovieTele.it
NEWS E ARTICOLI
Non abbiamo trovato notizie correlate a Andrew Berry.
VIDEO CORRELATI A Andrew Berry
Al momento per Andrew Berry non disponiamo di video correlati.
Immagini
Al momento per Andrew Berry non disponiamo di una galleria fotografica.

Per segnalare errori nella scheda (possibili anche in caso di omonimia) è possibile contattarci.