Scheda di Miroslaw Baszak
Conosciuto per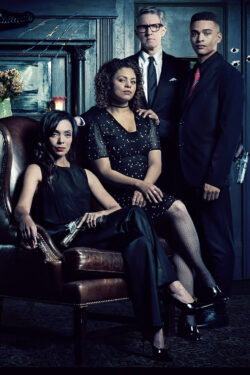 October Faction
(serie)
Biografia
Miroslaw Baszak is a Polish-Canadian cinematographer. Before discovering cinematography, he studied theatre at the University of Lodz in Poland, and worked as an actor in experimental theatre. Miroslaw has developed a stunning body of work encompassing commercials, music videos, feature films and television. Among his notable movie credits are the Universal film Land of the Dead with director George Romero, the Genie award-nominated Shake Hands with the Devil, which he shot in Rwanda with director Roger Spottiswoode, The Bang Bang Club, a drama about conflict photographers, and Bruce McDonald's innovative horror Pontypool. He has also worked on each season of the Guillermo Del Toro series The Strain (20 th Century Fox/FX). Miroslaw's work has garnered him many accolades including Canadian Society of Cinematography Awards, Bessie Awards, and Canadian Music Video Awards. With a strong comedic sensibility as well, Miroslaw's comedy credits include Trailer Park Boys: The Movie, Boondock Saints II, and the pilot for People of Earth, executive produced by Conan O'Brien. Recently, Miroslaw shot the new Netflix series October Faction, and the second season of the supernatural drama Falling Water (USA).
Filmografia
Al momento per Miroslaw Baszak non disponiamo di una filmografia.
Seriegrafia
Qui elencati solo i titoli per i quali è disponibile un collegamento ad una scheda su MovieTele.it
NEWS E ARTICOLI
Non abbiamo trovato notizie correlate a Miroslaw Baszak.
VIDEO CORRELATI A Miroslaw Baszak
Al momento per Miroslaw Baszak non disponiamo di video correlati.
Immagini
Al momento per Miroslaw Baszak non disponiamo di una galleria fotografica.

Per segnalare errori nella scheda (possibili anche in caso di omonimia) è possibile contattarci.