Conosciuto per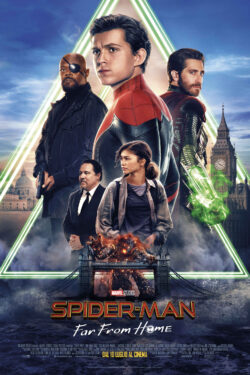 Spider-Man: Far From Home
(film)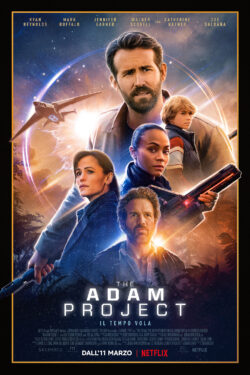 The Adam Project
(film)
Biografia
CLAUDE PARÉ ha progettato le scenografie di Underworld – Il risveglio 3D e del film di Isabel Coixet, ambientato a New York, Lezioni d'amore, con Penélope Cruz, Ben Kingsley e Dennis Hopper. Ha inoltre progettato la scenografia di Percy Jackson e gli dei dell'Olimpo – Il mare dei mostri 3D; del prequel L'alba del pianeta delle scimmie, Una notte al museo e del sequel Una notte al museo 2 – La fuga. Ha vinto il premio Genie e il premio DGC nella categoria Best Art Direction per il film La versione di Barney, con Paul Giametti, Dustin Hoffman con Minnie Driver. È stato supervising art director del pluripremiato film di Martin Scorsese The Aviator, che ha ricevuto l'Oscar, un BAFTA, e un premio della Los Angeles Film Critics Association Award nella categoria Best Art Direction. Prima di The Aviator, è stato supervising Art director del film di Roland Emmerich The Day After Tomorrow – L'alba del giorno dopo. Nel 2002 Paré si è occupato della direzione artistica del film di Martin Campbell Amore senza confini – Beyond Borders, con Angelina Jolie e Clive Owen, nonché del film Al vertice della tensione, con Ben Affleck e Morgan Freeman, e del film di Frank Oz The Score, con Robert De Niro, Marlon Brando, e Edward Norton; del film Il collezionista di ossa, con Denzel Washington e Angelina Jolie; del film di Richard Attenborough Grey Owl – Gufo grigio, con Pierce Brosnan; e infine del film di Jean-Jacques Annaud Sette anni in Tibet, con Brad Pitt. Paré, nato a Montreal, si è occupato anche delle scenografie di This Is My Father, Les Boys, La Comtesse De Bâton Rouge, e Rainbow.
Filmografia
Qui elencati solo i film per i quali è disponibile un collegamento ad una scheda su MovieTele.it
Seriegrafia
Al momento per Claude Paré non disponiamo di una seriegrafia.
NEWS E ARTICOLI
Non abbiamo trovato notizie correlate a Claude Paré.
VIDEO CORRELATI A Claude Paré
Immagini
Al momento per Claude Paré non disponiamo di una galleria fotografica.

Per segnalare errori nella scheda (possibili anche in caso di omonimia) è possibile contattarci.