Nasce lunedì 25 Maggio 1964 in Lisburn, Irlanda del Nord, UK.
Persona conosciuta per
G.I. Joe: La Vendetta
(film),
I tre moschettieri
(film),
Cassino in Ischia
(film),
Big Game – caccia al Presidente
(film),
Kill The Irishman
(film),
Vikings
(serie),
Cold Skin – La creatura di Atlantide
(film),
Divergent
(film),
Final Score
(film),
Accident Man
(film),
Aiuto vampiro
(film),
Final Score
(film),
The Transporter Legacy
(film)
Biografia
Ha esordito come protagonista nel ruolo del legionario Tito Pullo nella serie televisiva HBO/BBC Rome, ricevendo consensi sia di critica che di pubblico. Nel 2015 Stevenson ha ripreso il ruolo di Marcus Eaton in Insurgent, sequel del campione d'incassi Divergent. Ha partecipato anche a Big Game, al fianco di Samuel Jackson, e nel franchise Transporter di Luc Besson, The Transporter Refuled. Nel 2016 Stevenson sarà il protagonista, il famigerato pirata Barbanera, nella serie di successo Black Sails su Starz. In passato ha partecipato, nel ruolo di Porthos, ne I tre moschettieri di Paul W.S. Anderson, insieme a Christoph Waltz, Logan Lerman e Orlando Bloom. Ha inoltre recitato al fianco di Chris Hemsworth e Natalie Portman nel blockbuster della Marvel Comics Thor. In quella pellicola Stevenson ha ritrovato il regista Kenneth Branagh, con cui aveva lavorato in Theory of Flight di Paul Greengrass. Stevenson ha recitato Kill the Irishman di Jonathan Hensleigh, interpretando il protagonista, il noto mafioso Danny Greene, a fianco di Christopher Walken, Vincent D'Onofrio e Val Kilmer. Stevenson ha partecipato al thriller-fantasy Cirque de Freak: Assistente del vampiro, così come al post-apocalittico The Book of Eli della Warner Bros., con Denzel Washington e Gary Oldman per la regia di Albert e Allen Hughes. Nel 2008 l'attore ha recitato da protagonista in Punisher: War Zone, sull'anti-eroe dei fumetti Marvel Frank Castle e la sua ricerca per liberare il mondo dal male dopo la morte della moglie e della figlia. Altri lavori ncludono il ruolo di Dagonet in King Arthur di Antoine Fuqua, per il produttore Jerry Bruckheimer; il cult Outpost, per la regia di Steve Barker; Some Kind of Life, con Jane Horrocks; la commedia drammatica di Billy Bob Thornton Jayne Mansfields' Car, con John Patrick Amedori, Robert Duvall, John Hurt, Kevin Bacon e Robert Patrick; e G.I. Joe: Retaliation, insieme a Channing Tatum e Dwayne Johnson, nel ruolo di Firefly. In televisione Stevenson ha interpretato Isaak Sirko nella fortunata serie della Showtime Dexter; è apparso come Miles Lennon in Crossing Lines, insieme a Tom Wlaschiha e Donald Sutherland, e ha recitato nel film TV The Return of the Native, con Catherine Zeta-Jones e Clive Owen. A teatro ha interpretato Cristo in The York Mystery Plays nel 2000 a York Minster. Nel 2001 ha interpretato Roger in Mouth to Mouth di Kevin Elyot al Teatro Albery a Londra, al fianco di Lindsay Duncan e Michael Maloney. Nel 2003 è apparso nel ruolo del cardinale in La duchessa di Amalfi di John Webster, presso il Royal National Theatre, insieme a Janet McTeer. Nato in Irlanda del Nord, Stevenson è cresciuto in Inghilterra. Ha studiato recitazione alla Bristol Old Vic Theatre School.
Filmografia
Cast Artistico
Qui elencati solo i film per i quali è disponibile un collegamento ad una scheda su MovieTele.it
Seriegrafia
Qui elencati solo i titoli per i quali è disponibile un collegamento ad una scheda su MovieTele.it
VIDEO CORRELATI A Ray Stevenson
Immagini
[Schermo Intero]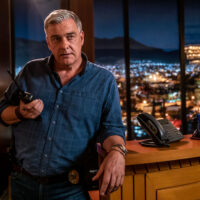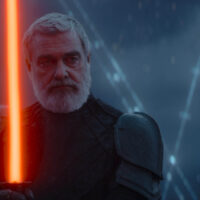 Per segnalare errori nella scheda (possibili anche in caso di omonimia) è possibile contattarci.