Nasce lunedì 3 Maggio 1982 in Londra, Inghilterra, UK.
Persona conosciuta per
Teen Spirit – A Un Passo Dal Sogno
(film),
Vicky Cristina Barcelona
(film),
Un giorno di pioggia a New York
(film),
Godzilla vs. Kong
(film),
La genesi di Wonder Women
(film),
Una promessa
(film),
Tumbledown: Gli imprevisti della vita
(film),
Godzilla x Kong: The New Empire
(film),
The Dinner
(film),
Everything Must Go
(film),
Due donne – Passing
(film),
The Prestige
(film),
Closed Circuit
(film),
The Town
(film),
Dorian Gray
(film)
Biografia
Rebecca Hall è un'acclamata attrice britannica, la cui carriera comprende sia blockbuster sia film d'essai. Prossimamente la Hall sarà vista nella commedia mistery di Ethan Cohen, Holmes & Watson. Hall interpreta la dottoressa Grace Hart, la prima dottoressa di Londra e il film è ispirato al leggendario detective Sherlock Holmes di Sir Arthur Conan Doyle. Hall sarà anche la protagonista di The Forgiven di John Michael McDonagh all'inizio del prossimo anno, insieme a Ralph Fiennes e Mark Strong. L'anno scorso, Hall ha recitato in Professor Marston & the Wonder Women di Angela Robinson. Il film segue la vita non convenzionale del Dr. William Marston, che ha contribuito a creare Wonder Woman nel 1941. Inoltre, Hall può essere vista in Patto d'amore di Brian Crano, che ha prodotto e interpretato insieme a Dan Stevens. Il film ha fatto il suo debutto al Tribeca Film Festival 2017 ed è stato rilasciato quest'anno da Good Deed Entertainment. Altri suoi lavori includono, Christine di Antonio Campos, basato sugli eventi della vita di Christine Chubbuck, ruolo che ha raccolto molti consensi della critica e diverse nomination. Un altro film degno di nota è Vicky Cristina Barcelona di Woody Allen, per cui ha ricevuto nomination ai Golden Globe, ai BAFTA, ai London Critics Circle e ai Gotham Award. Altri crediti cinematografici includono: Il GGG – Il grande gigante gentile, Regali da uno sconosciuto – The Gift, Iron Man 3, 1921 – Il mistero di Rookford e The Town. A teatro, Hall è tornata di recente sul palcoscenico nello spettacolo Animal. Ha debuttato a Broadway in Machinal, per poi continuare con una carriera scintillante sui palcoscenici di Londra.
Filmografia
Qui elencati solo i film per i quali è disponibile un collegamento ad una scheda su MovieTele.it
Seriegrafia
Al momento per Rebecca Hall non disponiamo di una seriegrafia.
NEWS E ARTICOLI
VIDEO CORRELATI A Rebecca Hall
Immagini
[Schermo Intero]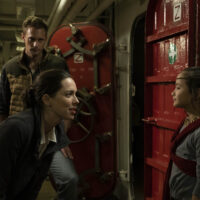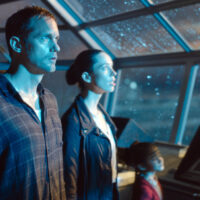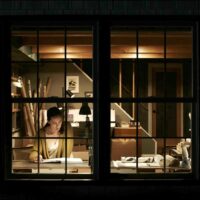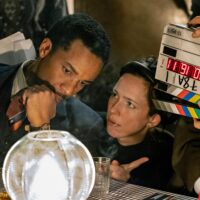 Per segnalare errori nella scheda (possibili anche in caso di omonimia) è possibile contattarci.