Nasce in Londra, Inghilterra, Regno Unito.
Persona conosciuta per
Crank 2: High Voltage
(film),
Shark 2 – L'Abisso
(film),
Professione Assassino
(film),
The Transporter e Joker – Wild Card
(film),
I Mercen4ri – Expendables
(film),
Homefront
(film),
Lock and Stock – Pazzi scatenati
(film),
The Transporter
(film),
Death Race
(film),
The Italian Job
(film),
Fast and Furious 8
(film),
Fast and Furious – Hobbs e Shaw
(film),
Transporter: Extreme
(film),
I Mercenari – The Expendables
(film),
In the name of the King
(film)
Biografia
JASON STATHAM è una star internazionale noto soprattutto per i suoi potenti film d'azione. I suoi film hanno incassato al botteghino mondiale oltre 5 miliardi di dollari, grazie a grandi successi come, "The Meg", "Furious 7", "The Fate of the Furious", "Fast & Furious Presents: Hobbs & Shaw" (di cui è stato anche produttore) e " Fast X". Statham ha ricevuto una candidatura ai premi Critics Choice, per la sua interpretazione brillante nel film diretto da Paul Feig "Spy", in cui recitava al fianco di Melissa McCarthy. Nato a Sydenham, in Inghilterra, Statham è diventato un membro della squadra nazionale britannica di tuffi, risultando come uno dei loro migliori tuffatori, piazzandosi infine al 12° posto nel mondo. Mentre si allenava presso il famoso Crystal Palace National Sports Centre di Londra, troupe cinematografiche e fotografi lo inseguivano convinti di aver scovato un nuovo talento. In seguito, ha conosciuto il regista Guy Ritchie, che lo scelse per il suo debutto cinematografico, nel ruolo di Bacon, in "Lock, Stock and Two Smoking Barrels". Statham ha collaborato con Ritchie in "Snatch", al fianco di Brad Pitt e Benicio Del Toro, e recentemente nei film polizieschi "Wrath of Man" e "Operation Fortune: Ruse de Guerre" (che ha anche prodotto). Più tardi, Luc Besson ha creduto in lui per il ruolo di Frank Martin in "The Transporter", personaggio che interpreta anche nei due sequel della saga: a seguire è stato protagonista in "The Italian Job", remake del celebre blockbuster di Peter Collinson, in "Crank" e in "Crank: High Voltage".
Altri suoi lavori includono l'acclamato, "The Bank Job" (di Roger Donaldson), "Death Race", la trilogia di "The Expendables", "The Mechanic", "Blitz", "Killer Elite", "Safe" (di Boaz Yakin), "Parker" (con Jennifer Lopez e diretto da Taylor Hackford), "Homefront", "Wildcard" e il film di esordio alla regia di Steven Knight, "Hummingbird". Nel 2015 è entrato a far parte della saga di grande successo, "Fast & Furious" nel ruolo di Deckard Shaw. Statham apparirà presto nel quarto capitolo del popolare franchise, "Expenda4bles", di cui è anche produttore. [dal pressbook di Shark 2 – L'Abisso]
Filmografia
Cast Artistico
Produzione
2023
... Produttore esecutivo
Qui elencati solo i film per i quali è disponibile un collegamento ad una scheda su MovieTele.it
Seriegrafia
Al momento per Jason Statham non disponiamo di una seriegrafia.
VIDEO CON Jason Statham
VIDEO CORRELATI A Jason Statham
Immagini
[Schermo Intero]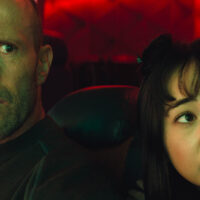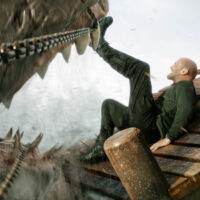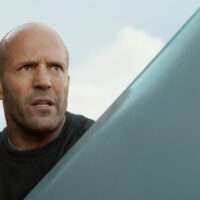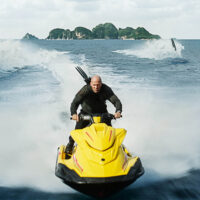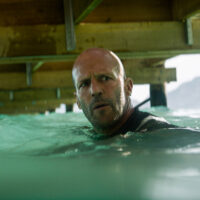 Per segnalare errori nella scheda (possibili anche in caso di omonimia) è possibile contattarci.