Nasce martedì 1 Febbraio 1994 in Holmes Chapel, Cheshire, Inghilterra, UK.
Persona conosciuta per
Harry Styles – Re del Pop
(film),
My Policeman
(film),
I Love One Direction
(film),
Where We Are Live from San Siro Stadium
(film),
Harry Styles: La storia dell'album
(film),
Dunkirk
(film),
Marvel Studios' Eternals
(film),
One Direction: This Is Us
(film),
Don't Worry Darling
(film)
Biografia
HARRY STYLES debutta sul grande schermo con "Dunkirk". A maggio ha esordito anche nel mondo della musica con un album che porta il suo nome; fra i dieci brani pubblicati, il singolo "Sign of the Times" ha immediatamente scalato le classifiche iTunes in oltre 84 paesi. L'album ha registrato le maggiori vendite di un album di un artista inglese nel giro una settimana, battendo il record lanciato dalla Nielsen Music nel 1991 (anno in cui l'etichetta ha iniziato a tenere traccia delle vendite) ed è stato al primo posto in classifica in oltre 55 paesi. In promozione con il nuovo album, è apparso in vari sketch comici con successo al "Saturday Night Live"; in "The Graham Norton Show"; ed è stato ospite fisso per una settimana in "The Late Late Show with James Corden". In autunno inaugurerà una tournée mondiale già sold-out, nel corso della quale si esibirà in teatri d'essai in 13 città statunitensi. La tournée approderà in seguito in Europa e si concluderà in Giappone. Star della band One Direction, considerata un fenomeno globale, Styles è ormai uno dei più noti musicisti al mondo. Con il suo gruppo ha venduto oltre 65 milioni di dischi, 137 volte numero 1 in classifica, e ha vinto cinque Billboard Music Award, quattro MTV Video Music Award, e cinque American Music Award. I One Direction è la prima band nella storia ad aver avuto quattro album al primo posto della classifica Billboard 200.
Filmografia
Cast Artistico
Qui elencati solo i film per i quali è disponibile un collegamento ad una scheda su MovieTele.it
Seriegrafia
Al momento per Harry Styles non disponiamo di una seriegrafia.
VIDEO CORRELATI A Harry Styles
Immagini
[Schermo Intero]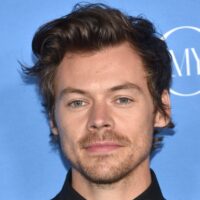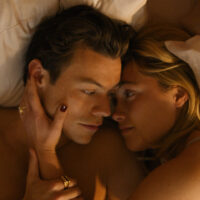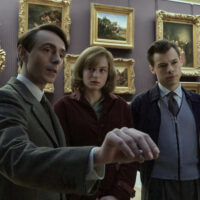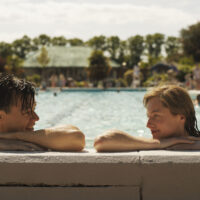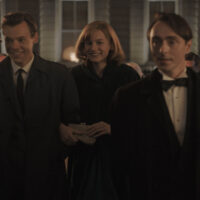 Per segnalare errori nella scheda (possibili anche in caso di omonimia) è possibile contattarci.