Nasce giovedì 16 Agosto 1945 in Chicago, Illinois, USA.
Persona conosciuta per
The Majestic
(film),
I Am the Pretty Thing That Lives in the House
(film),
Amore con interessi
(film),
La direttrice
(serie),
The Politician
(serie),
Condor
(serie),
Jakob il bugiardo
(film),
L'isola dei cani
(film),
Un Mostro a Parigi
(film),
Monuments Men
(film),
The French Dispatch
(film),
Sapori e dissapori
(film),
Lady in the Water
(film)
Biografia
BOB BALABAN è apparso in più di 100 film, tra cui Un Uomo da Marciapiede, Comma 22, Diritto di Cronaca, Incontri Ravvicinati del Terzo Tipo; tutti e cinque i film completamente improvvisati di Christopher Guest; Monuments Men di George Clooney; e i film di Wes Anderson Moonrise Kingdom – Una Fuga d'Amore, Grand Budapest Hotel, L'Isola dei Cani e The French Dispatch.
Le sue interpretazioni a Broadway comprendono Un equilibrio delicato, L'ispettore generale (nomination al Tony) e Speed-the-Plow. Il suo curriculum Off-Broadway comprende inoltre Marie and Bruce e The Basic Training of Pavlo Hummel al Public Theater/New York Shakespeare Festival; Tre sorelle al Manhattan Theatre Club; e Some Americans Abroad al Lincoln Center Theater. È stato il primo attore a interpretare il ruolo di Linus nel musical You're a Good Man Charlie Brown.
La filmografia televisiva di Bob comprende la miniserie HBO Show Me A Hero e il film Recount (candidatura all'Emmy), oltre a Seinfeld, The Good Wife, Broad City e Girls. Attualmente recita nella serie di AT&T Condor e nella serie di Netflix The Politician.
Bob ha prodotto, ideato e co-interpretato il film di Robert Altman Gosford Park, che ha vinto un Academy Award, due BAFTA, due SAG Award, un Golden Globe e tre New York Film Critics Award. Ha diretto il cult movie Pranzo Misterioso, con Randy Quaid, Sandy Dennis e Mary Beth Hurt.
Ha prodotto e diretto il film HBO Bernard & Doris – Complici e Amici, con Susan Sarandon e Ralph Fiennes, che ha ricevuto dieci candidature all'Emmy, tre nomination al Golden Globe e due candidature allo Screen Actors Guild Award, oltre a diverse candidature al PGA e al DGA. Ha diretto il film di Lifetime Georgia O'Keeffe, con Joan Allen e Jeremy Irons.
Balaban ha prodotto e diretto lo spettacolo Off-Broadway di grande successo The Exonerated, con Richard Dreyfuss e Jill Clayburgh (primo spettacolo nella classifica del New York Times, premiato con il Drama Desk Award, l'Outer Critics Circle Award, lo Scales of Justice Award di Court TV e il Defender of Justice Award conferito dalla National Association of Criminal Defense Lawyers), oltre al tour statunitense dello stesso spettacolo e all'adattamento televisivo The Exonerated – Colpevole Fino A Prova Contraria, con Susan Sarandon, Danny Glover, Aidan Quinn e Brian Dennehy.
Ha scritto una serie di bestseller per bambini intitolata McGrowl e pubblicata da Scholastic. Il diario che ha tenuto durante le riprese di Incontri Ravvicinati del Terzo Tipo è stato pubblicato con il titolo Spielberg, Truffaut & Me.
Nato a Chicago, Bob trova le sue radici nel mondo dell'intrattenimento: suo zio è stato per molti anni presidente e chairman del consiglio d'amministrazione di Paramount, mentre suo nonno ha lavorato per molti anni come capo della produzione presso MGM durante l'età dell'oro dei musical. Balaban vive attualmente a Bridgehampton, nello stato di New York. [dal pressbook di The French Dispatch (2021)]
Filmografia
Cast Artistico
Qui elencati solo i film per i quali è disponibile un collegamento ad una scheda su MovieTele.it
Seriegrafia
Qui elencati solo i titoli per i quali è disponibile un collegamento ad una scheda su MovieTele.it
NEWS E ARTICOLI
Non abbiamo trovato notizie correlate a Bob Balaban.
VIDEO CORRELATI A Bob Balaban
Immagini
[Schermo Intero]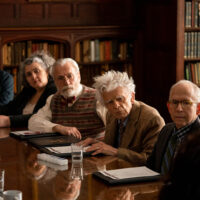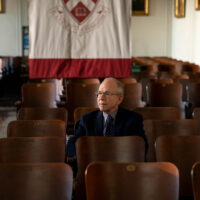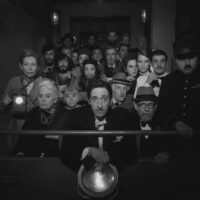 Per segnalare errori nella scheda (possibili anche in caso di omonimia) è possibile contattarci.