Biografia
EVAN PETERS è uno degli attori più versatili di Hollywood, che si è guadagnato il plauso della critica sia per i suoi ruoli cinematografici che televisivi. Peters è meglio conosciuto per la serie FX candidata agli Emmy, AMERICAN HORROR STORY. Creata e prodotta da Ryan Murphy, la serie ha visto Peters in tutte le cinque stagioni ricoprire diversi ruoli tra cui Tate Langdon, un adolescente assassino e psicotico nella prima stagione ("Murder House"). Lo spettacolo ha recentemente concluso la sua ultima stagione, "American Horror Story: Hotel," ed è stato richiamato per la sesta stagione. A maggio Peters riprenderà il suo ruolo di Quicksilver in X-MEN: APOCALISSE della Fox, il prossimo film della lunga saga X-MEN. E' anche apparso in X-MEN: GIORNI DI UN FUTURO PASSATO lavorando fianco a fianco con Hugh Jackman, James McAvoy e Jennifer Lawrence. Peters è attualmente impegnato nella produzione di Brian Buckley WHERE THE WHITE MAN RUNS AWAY, in cui interpreta l'autore Jay Bahadur. Il film è basato sul bestseller del New York Times THE PIRATES OF SOMALIA di Bahadur; nel cast sono presenti come co-protagonisti Al Pacino, Barkhad Abdi e Melanie Griffith. In precedenza, Peters ha recitato in THE LAZARUS EFFECT di David Gelb con Olivia Wilde e Mark Duplass e KICK-ASS di Matthew Vaughn, a fianco di Nicolas Cage, Chloe Grace Moretz e Aaron Taylor-Johnson. Il suo primo riconoscimento lo ha ottenuto con la sua interpretazione dell'adolescente disturbato Adam Sheppard nel film del 2004 CLIPPING ADAM di Michael Picchiottino per il quale ha vinto il Phoenix Film Festival (Best Breakthrough Performance). Altri suoi lavori cinematografici includono SAFELIGHT (2015), NEVER BACK DOWN – MAI ARRENDERSI(2008), NEVER BACK DOWN 2: THE BEATDOWN (2011), GIARDINI DELLA NOTTE (2008), REMARKABLE POWER (2008) e AN AMERICAN CRIME (2007). In televisione, Peters ha recitato in INVASION della ABC nel ruolo di Jesse Varon e ha fatto apparizioni regolari nella premiata serie della CW ONE TREE HILL, in PHIL OF THE FUTURE della Disney Channel e THE DAYS della ABC. Ulteriori lavori televisivi sono DIRT, HOUSE MD, PARENTHOOD, CRIMINAL MINDS, THE MENTALIST e THE OFFICE. Peters risiede a Los Angeles.
Filmografia
Cast Artistico
Qui elencati solo i film per i quali è disponibile un collegamento ad una scheda su MovieTele.it
Seriegrafia
Qui elencati solo i titoli per i quali è disponibile un collegamento ad una scheda su MovieTele.it
VIDEO CON Evan Peters
VIDEO CORRELATI A Evan Peters
Immagini
[Schermo Intero]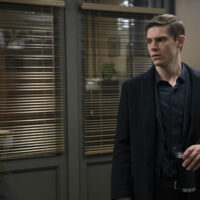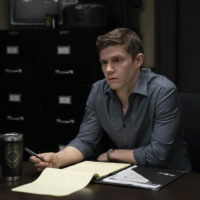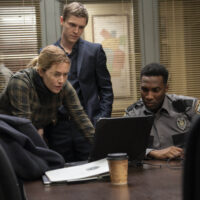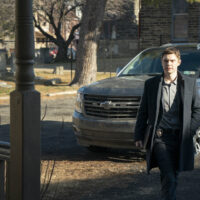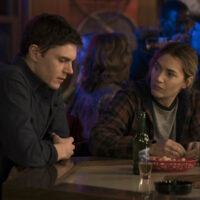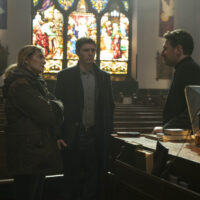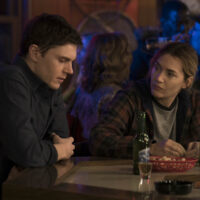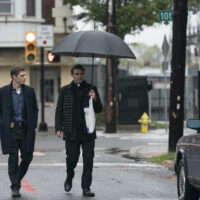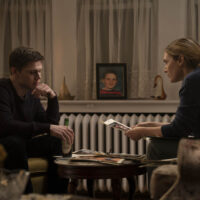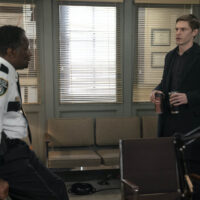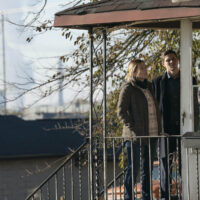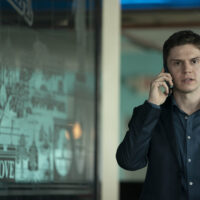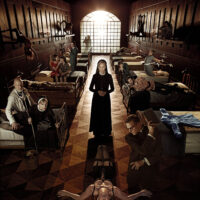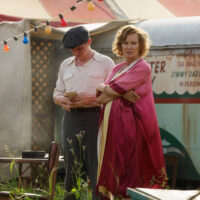 Per segnalare errori nella scheda (possibili anche in caso di omonimia) è possibile contattarci.