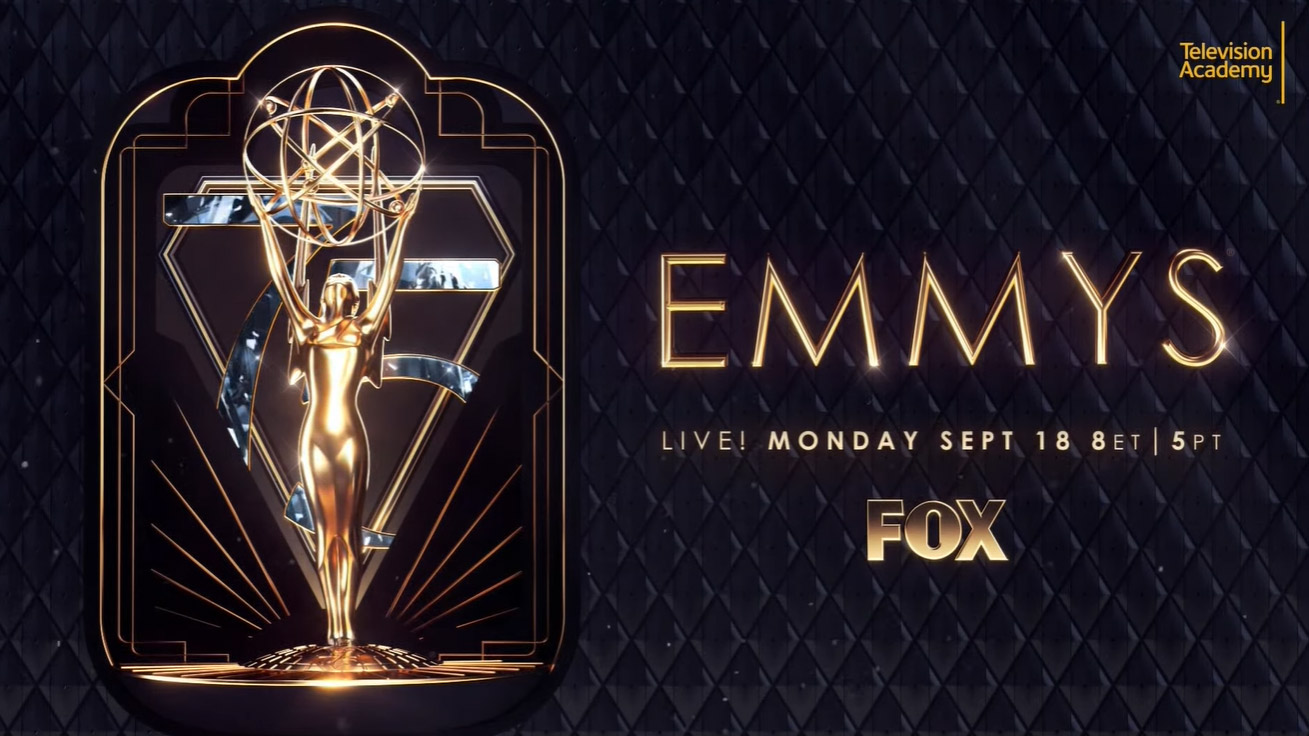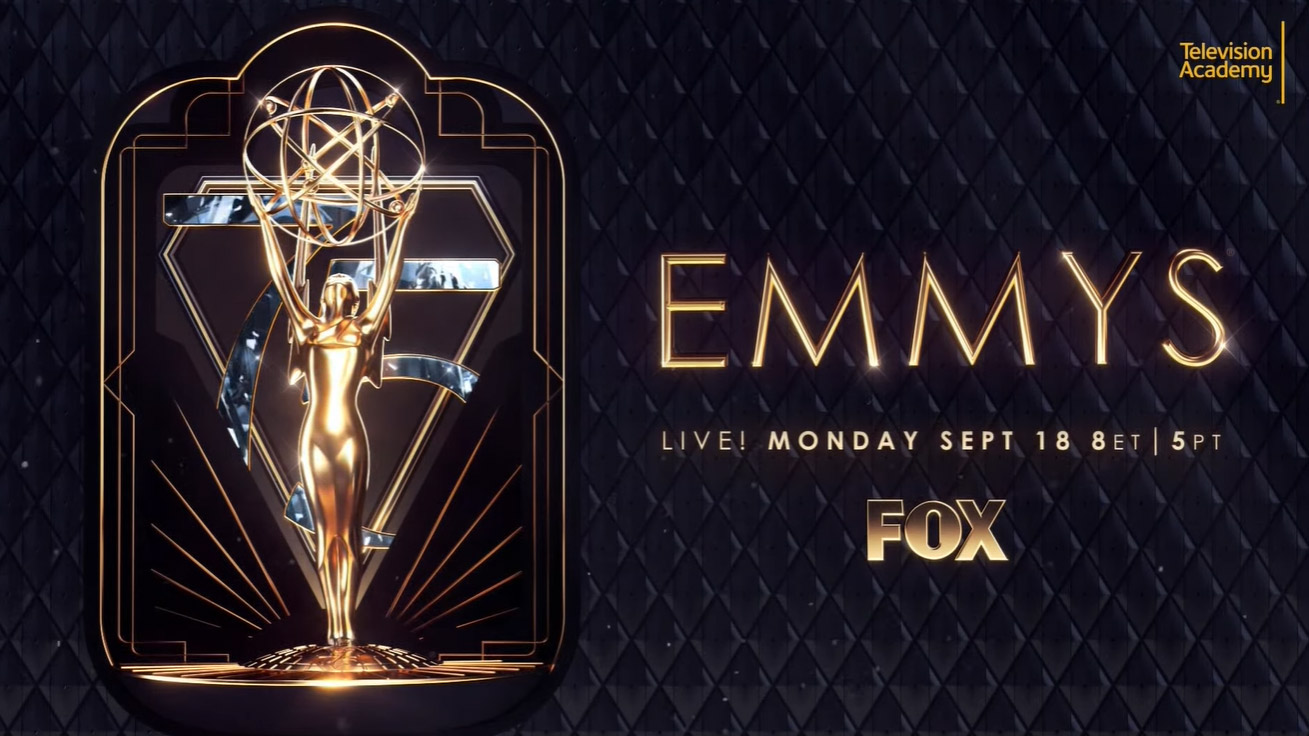 Emmy Awards 2023, tutte le Nomination
Sono state rese note le nomination agli Emmy 2023: le serie con più candidature sono Succession, The Last of Us, The White Lotus e Ted Lasso.
di
redazione
/ 13.07.2023
Sono state rese note le nomination degli Emmy Primetime Awards 2023, la 75 edizione del più importante riconoscimento americano e internazionale alla produzione seriale televisiva, assegnato dalla Academy of Television Arts & Sciences. In questa edizione, gli Emmy Awards celebrano il loro 75esimo anniversario e le nomination sono state annunciate il 12 luglio 2023 dall'Hollywood Athletic Club in un evento virtuale presentato dall'attrice nominata agli Emmy Award Yvette Nicole Brown e dal presidente della Television Academy Frank Scherma e trasmesso in streaming dal luogo in cui tutto ebbe inizio nel 1949. Inizialmente, questa cerimonia premiava solo in cinque categorie di premi, mentre oggi è arrivata a celebrare il meglio dell'industria televisiva – dai telefilm classici in bianco e nero, alla nuova età dell'oro della serialità – capace di arrivare in ogni parte del mondo, grazie alla piattaforme streaming. Le nomination riconoscono l'importanza di interpreti, produttori, scrittori, registi, artigiani e di tutte le maestranze che hanno lavorato a programmi televisivi nell'ultimo anno. Sono oltre 20.000 i membri dell'Academy con diritto al voto quest'anno, con le nomination che hanno registrato la più alta partecipazione di elettori nella storia degli Emmy.
A Succession, The Last of Us e The White Lotus il maggior numero di candidature
La serie Succession (HBO) ha raccolto il maggior numero di nomination quest'anno, con 27 candidature agli Emmy 2023, seguita da The Last of Us (HBO) con 24 candidature, da The White Lotus (HBO) con 23 candidature e da Ted Lasso con 21 candidature. In Italia, le prime tre di queste serie sono trasmesse da Sky e in streaming su NOW, mentre Ted Lasso è su Apple TV+.
"Siamo entusiasti del livello storico di partecipazione dei nostri membri votanti in questa edizione degli Emmy", ha dichiarato Scherma. "Mentre ci avviciniamo alla straordinaria pietra miliare del 75esimo anniversario degli Emmy, l'Academy apprezza più che mai un altro anno di contenuti straordinari. Siamo onorati di riconoscere coloro che hanno elevato il mezzo globale preferito al mondo".
Agli Emmy Primetime Awards 2023 si trovano 38 titoli candidati per la prima volta, tra cui Alan Ruck (Succession), Aubrey Plaza (The White Lotus), Bella Ramsey (The Last of Us), Daniel Radcliffe (Weird: The Al Yankovic Story), Elizabeth Debicki (The Crown), James Marsden (Jury Duty), Jason Segel (Shrinking), Jenna Ortega (Mercoledì), Jeremy Allen White (The Bear) , Jessica Chastain (George & Tammy), Pedro Pascal (The Last of Us, Saturday Night Live, Patagonia: Life on the Edge of the World), Riley Keough (Daisy Jones & The Six), Steven Yeun (BEEF), Taron Egerton (Black Bird).
Oltre a Pascal, gli artisti che hanno raccolto il maggior numero di candidature agli Emmy quest'anno sono Alex Borstein (The Marvelous Mrs. Maisel e I Griffin), Ali Wong (BEEF e Tuca & Bertie), Bill Hader (performance, regia e scrittura per Barry), Jason Sudeikis (performance e scrittura per Ted Lasso), Melanie Lynskey (Yellowjackets e The Last of Us), Murray Bartlett (The Last Of Us e Welcome To Chippendales), Quinta Brunson (Abbott Elementary e Saturday Night Live), Sharon Horgan (performance e scrittura per Bad Sisters).
La fase finale di votazioni inizierà il 17 agosto 2023. La cerimonia di premiazione dei vincitori è in programma per il giorno 18 settembre 2023, con messa in onda sulla FOX negli Stati Uniti.
Emmy Primetime Awards 2023, tutte le nominations
Miglior Serie Commedia (Outstanding Comedy Series)
• Abbott Elementary
• Barry
• The Bear
• Jury Duty
• La fantastica signora Maisel (The Marvelous Mrs. Maisel)
• Only Murders in the Building
• Ted Lasso
• Mercoledì (Wednesday)
Miglior Serie Drammatica (Outstanding Drama Series)
• Andor
• Better Call Saul
• The Crown
• House of the Dragon
• The Last of Us
• Succession
• The White Lotus
• Yellowjackets
Miglior MiniSerie (Outstanding Limited or Anthology Series)
• Beef
• Dahmer – Mostro: la storia di Jeffrey Dahmer (Dahmer – Monster: The Jeffrey Dahmer Story)
• Daisy Jones & the Six
• Fleishman a pezzi (Fleishman Is in Trouble)
• Obi-Wan Kenobi
Miglior attore protagonista in serie comica (Outstanding Lead Actor in a Comedy Series)
• Bill Hader – Barry come Barry Berkman / Barry Block
• Jason Segel – Shrinking come Jimmy Laird
• Martin Short – Only Murders in the Building come Oliver Putnam
• Jason Sudeikis – Ted Lasso come Ted Lasso
• Jeremy Allen White – The Bear come Carmen "Carmy" Berzatto
Miglior attrice protagonista in serie comica (Outstanding Lead Actress in a Comedy Series)
• Christina Applegate – Dead to Me come Jen Harding
• Rachel Brosnahan – La fantastica signora Maisel (The Marvelous Mrs. Maisel)as Miriam "Midge" Maisel
• Quinta Brunson – Abbott Elementary come Janine Teagues
• Natasha Lyonne – Poker Face come Charlie Cale
• Jenna Ortega – Mercoledì (Wednesday) come Mercoledì (Wednesday) Addams / Goody Addams
Miglior attore protagonista in serie drammatica (Outstanding Lead Actor in a Drama Series)
• Jeff Bridges – The Old Man come Dan Chase
• Brian Cox – Succession come Logan Roy
• Kieran Culkin – Succession come Roman Roy
• Bob Odenkirk – Better Call Saul come Jimmy McGill / Saul Goodman / Gene Takovic
• Pedro Pascal – The Last of Us come Joel
• Jeremy Strong – Succession come Kendall Roy
Miglior attrice protagonista in serie drammatica (Outstanding Lead Actress in a Drama Series)
• Sharon Horgan – Bad Sisters come Eva Garvey
• Melanie Lynskey – Yellowjackets come Shauna
• Elisabeth Moss – The Handmaid's Tale come June / Offred
• Bella Ramsey – The Last of Us come Ellie
• Keri Russell – The Diplomat come Kate Wyler
• Sarah Snook – Succession come Shiv Roy
Miglior attore protagonista in MiniSerie o TV Movie (Outstanding Lead Actor in a Limited or Anthology Series or Movie)
• Taron Egerton – Black Bird come Jimmy Keene
• Kumail Nanjiani – Ecco a voi i Chippendales (Welcome to Chippendales) come Somen Banerjee
• Evan Peters – Dahmer – Mostro: la storia di Jeffrey Dahmer (Dahmer – Monster: The Jeffrey Dahmer Story) come Jeffrey Dahmer
• Daniel Radcliffe – Weird: The Al Yankovic Story come "Weird Al" Yankovic
• Michael Shannon – George & Tammy come George Jones
• Steven Yeun – Beef come Danny Cho
Miglior attrice protagonista in MiniSerie o TV Movie (Outstanding Lead Actress in a Limited or Anthology Series or Movie)
• Lizzy Caplan – Fleishman a pezzi (Fleishman Is in Trouble) come Libby
• Jessica Chastain – George & Tammy come Tammy Wynette
• Dominique Fishback – Swarm come Dre
• Kathryn Hahn – Tiny Beautiful Things come Clare Pierce
• Riley Keough – Daisy Jones & the Six come Daisy Jones
• Ali Wong – Beef come Amy Lau
Miglior attore non protagonista in serie comica (Outstanding Supporting Actor in a Comedy Series)
• Anthony Carrigan – Barry come NoHo Hank
• Phil Dunster – Ted Lasso come Jamie Tartt
• Brett Goldstein – Ted Lasso come Roy Kent
• James Marsden – Jury Duty come Himself
• Ebon Moss-Bachrach – The Bear come Richard "Richie" Jerimovich
• Tyler James Williams – Abbott Elementary come Gregory Eddie
• Henry Winkler – Barry come Gene Cousineau
Miglior attrice non protagonista in serie comica (Outstanding Supporting Actress in a Comedy Series)
• Alex Borstein – La fantastica signora Maisel (The Marvelous Mrs. Maisel)as Susie Myerson
• Ayo Edebiri – The Bear come Sydney Adamu
• Janelle James – Abbott Elementary come Ava Coleman
• Sheryl Lee Ralph – Abbott Elementary come Barbara Howard
• Juno Temple – Ted Lasso come Keeley Jones
• Hannah Waddingham – Ted Lasso come Rebecca Welton
• Jessica Williams – Shrinking come Gaby
Miglior attore non protagonista in serie drammatica (Outstanding Supporting Actor in a Drama Series)
• F. Murray Abraham – The White Lotus come Bert Di Grasso
• Nicholas Braun – Succession come Greg Hirsch
• Michael Imperioli – The White Lotus come Dominic Di Grasso
• Theo James – The White Lotus come Cameron Sullivan
• Matthew Macfadyen – Succession come Tom Wambsgans
• Alan Ruck – Succession come Connor Roy
• Will Sharpe – The White Lotus come Ethan Spiller
• Alexander Skarsgård – Succession come Lukas Matsson
Miglior attrice non protagonista in serie drammatica (Outstanding Supporting Actress in a Drama Series)
• Jennifer Coolidge – The White Lotus come Tanya McQuoid-Hunt
• Elizabeth Debicki – The Crown come Diana, Princess of Wales
• Meghann Fahy – The White Lotus come Daphne Sullivan
• Sabrina Impacciatore – The White Lotus come Valentina
• Aubrey Plaza – The White Lotus come Harper Spiller
• Rhea Seehorn – Better Call Saul come Kim Wexler
• J. Smith-Cameron – Succession come Gerri Kellman
• Simona Tabasco – The White Lotus come Lucia Greco
Miglior attore protagonista in MiniSerie o TV Movie (Outstanding Supporting Actor in a Limited or Anthology Series or Movie)
• Murray Bartlett – Ecco a voi i Chippendales (Welcome to Chippendales) come Nick De Noia
• Paul Walter Hauser – Black Bird come Larry Hall
• Richard Jenkins – Dahmer – Mostro: la storia di Jeffrey Dahmer (Dahmer – Monster: The Jeffrey Dahmer Story) come Lionel Dahmer
• Joseph Lee – Beef come George Nakai
• Ray Liotta – Black Bird come James "Big Jim" Keene (posthumous)[17]
• Young Mazino – Beef come Paul Cho
• Jesse Plemons – Love & Death come Allan Gore
Miglior attrice protagonista in MiniSerie o TV Movie (Outstanding Supporting Actress in a Limited or Anthology Series or Movie)
• Annaleigh Ashford – Ecco a voi i Chippendales (Welcome to Chippendales) come Irene
• Maria Bello – Beef come Jordan
• Claire Danes – Fleishman a pezzi (Fleishman Is in Trouble) come Rachel
• Juliette Lewis – Ecco a voi i Chippendales (Welcome to Chippendales) come Denise
• Camila Morrone – Daisy Jones & the Six come Camila Alvarez
• Niecy Nash-Betts – Dahmer – Mostro: la storia di Jeffrey Dahmer (Dahmer – Monster: The Jeffrey Dahmer Story) come Glenda Cleveland
• Merritt Wever – Tiny Beautiful Things come Frankie Pierce
Miglior regia per una Serie comica (Outstanding Directing for a Comedy Series)
• Barry: "wow" – Bill Hader
• The Bear: "Review" – Christopher Storer
• The Marvelous Mrs. Maisel: "Four Minutes" – Amy Sherman-Palladino
• The Ms. Pat Show: "Don't Touch My Hair" – Mary Lou Belli
• Ted Lasso: "So Long, Farewell" – Declan Lowney
• Mercoledì (Wednesday): "Mercoledì (Wednesday)'s Child Is Full of Woe" – Tim Burton
Miglior regia per una Serie drammatica (Outstanding Directing for a Drama Series)
• Andor: "Rix Road" – Benjamin Caron
• Bad Sisters: "The Prick" – Dearbhla Walsh
• The Last of Us: "Long, Long Time" – Peter Hoar
• Succession: "America Decides" – Andrij Parekh
• Succession: "Connor's Wedding" – Mark Mylod
• Succession: "Living+" – Lorene Scafaria
• The White Lotus: "Arrivederci" – Mike White
Miglior regia per una MiniSerie o TV Movie (Outstanding Directing for a Limited or Anthology Series or Movie)
• Beef: "Figures of Light" – Lee Sung Jin
• Beef: "The Great Fabricator" – Jake Schreier
• Dahmer – Mostro: la storia di Jeffrey Dahmer (Dahmer – Monster: The Jeffrey Dahmer Story): "Bad Meat" – Carl Franklin
• Dahmer – Mostro: la storia di Jeffrey Dahmer (Dahmer – Monster: The Jeffrey Dahmer Story): "Silenced" – Paris Barclay
• Fleishman a pezzi (Fleishman Is in Trouble): "Me-Time" – Jonathan Dayton and Valerie Faris
• Prey – Dan Trachtenberg
Miglior sceneggiatura per una Serie Commedia (Outstanding Writing for a Comedy Series)
• Barry: "wow" – Bill Hader
• The Bear: "System" – Christopher Storer
• Jury Duty: "Ineffective Assistance" – Mekki Leeper
• Only Murders in the Building: "I Know Who Did It" – John Hoffman, Matteo Borghese, and Rob Turbovsky
• The Other Two: "Cary & Brooke Go to an AIDS Play" – Chris Kelly and Sarah Schneider
• Ted Lasso: "So Long, Farewell" – Brendan Hunt, Joe Kelly, and Jason Sudeikis
Miglior sceneggiatura per una Serie Drammatica (Outstanding Writing for a Drama Series)
• Andor: "One Way Out" – Beau Willimon
• Bad Sisters: "The Prick" – Sharon Horgan, Dave Finkel, and Brett Baer
• Better Call Saul: "Point and Shoot" – Gordon Smith
• Better Call Saul: "Saul Gone" – Peter Gould
• The Last of Us: "Long, Long Time" – Craig Mazin
• Succession: "Connor's Wedding" – Jesse Armstrong
• The White Lotus: "Arrivederci" – Mike White
Miglior sceneggiatura per una MiniSerie o TV Movie (Outstanding Writing for a Limited or Anthology Series or Movie)
• Beef: "The Birds Don't Sing, They Screech in Pain" – Lee Sung Jin
• Fire Island – Joel Kim Booster
• Fleishman a pezzi (Fleishman Is in Trouble): "Me-Time" – Taffy Brodesser-Akner
• Prey – Patrick Aison and Dan Trachtenberg
• Swarm: "Stung" – Janine Nabers and Donald Glover
• Weird: The Al Yankovic Story – Al Yankovic and Eric Appel
Miglior scenografia per uno Speciale (Outstanding Writing for a Variety Special)
• Carol Burnett: 90 Years of Laughter + Love – Jon Macks and Carol Leifer
• Chris Rock: Selective Outrage – Chris Rock
• John Mulaney: Baby J – John Mulaney
• Wanda Sykes: I'm an Entertainer – Wanda Sykes
• Would It Kill You to Laugh? Starring Kate Berlant & John Early – Kate Berlant, Andrew DeYoung, e John Early
Miglior Programma televisivo Reality (Outstanding Reality Competition Program)
• The Amazing Race
• RuPaul's Drag Race
• Survivor
• Top Chef
• The Voice
Miglior talk-show (Outstanding Talk Series)
• The Daily Show with Trevor Noah
• Jimmy Kimmel Live!
• Late Night with Seth Meyers
• The Late Show with Stephen Colbert
• The Problem with Jon Stewart
Miglior guest Star (attore) in Serie Drammatica
• Murray Bartlett – The Last of Us
• James Cromwell- Succession
• Lamar Johnson- The Last of Us
• Arian Moayed,(Succession
• Nick Offerman,- The Last of Us
• Keivonn Montreal Woodard- The Last of Us
Miglior guest Star (attrice) in Serie Drammatica
• Hiam Abbass- Succession
• Cherry Jones- Succession
• Melanie Lynskey- The Last of Us
• Storm Reid- The Last of Us
• Anna Torv- The Last of Us
• Harriet Walter- Succession
Miglior guest Star (attore) in Serie Commedia
• Jon Bernthal- The Bear
• Luke Kirby- La fantastica signora Meisel
• Nathan Lane- Only Murders in the Building
• Pedro Pascal- Saturday Night Live
• Oliver Platt- The Bear
• Sam Richardson- Ted Lasso
Miglior guest Star (attrice) in Serie Commedia
• Becky Ann Baker- Ted Lasso
• Quinta Brunson- Saturday Night Live
• Taraji P. Henson- Abbott Elementary
• Judith Light- Poker Face
• Sarah Niles- Ted Lasso
• Harriet Walter- Ted Lasso
Elenco completo delle candidature presto disponibile nello speciale EMMY AWARDS 2023