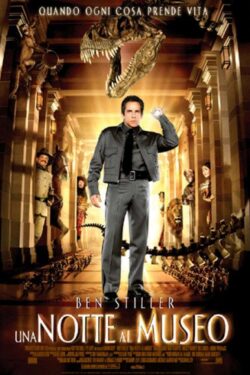 (Night at the Museum)
Anno: 2006
Regia:
Shawn Levy
Con: Ben Stiller, Carla Gugino, Dick Van Dyke, Mickey Rooney, Robin Williams
Un custode notturno del Museo di Storia Naturale si trova alle prese con la scoperta che la vera avventura inizia quando i visitatori vanno a casa, dato che i reperti del museo prendono vita.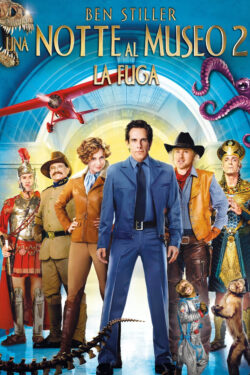 (Night at the Museum 2: Escape from the Smithsonian)
Anno: 2009
Regia:
Shawn Levy
Con: Ben Stiller, Amy Adams, Owen Wilson, Robin Williams, Hank Azaria, Alain Chabat
Quando gli amici residenti del museo di Larry vengono preparati e trasferiti negli archivi dello Smithsonian, vi si unisce anche la tavola magica egiziana. Questo causa problemi in quanto lo Smithsonian ospita il fratello malvagio di Ahkmenrah, che vuole usare il potere della tavola per rilasciare un esercito di non morti.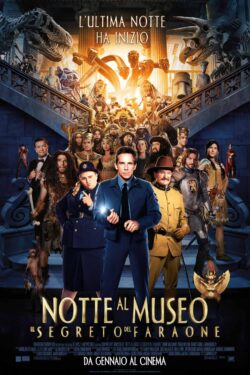 (Night at The Museum: The Secret of The Tomb)
Anno: 2014
Regia:
Shawn Levy
Con: Ben Stiller, Robin Williams, Owen Wilson, Steve Coogan, Ricky Gervais, Dan Stevens
Larry Daley e i suoi eroici amici affrontano la loro più grande avventura quando si recano a Londra per salvare la magia che fa animare i reperti del museo di notte.