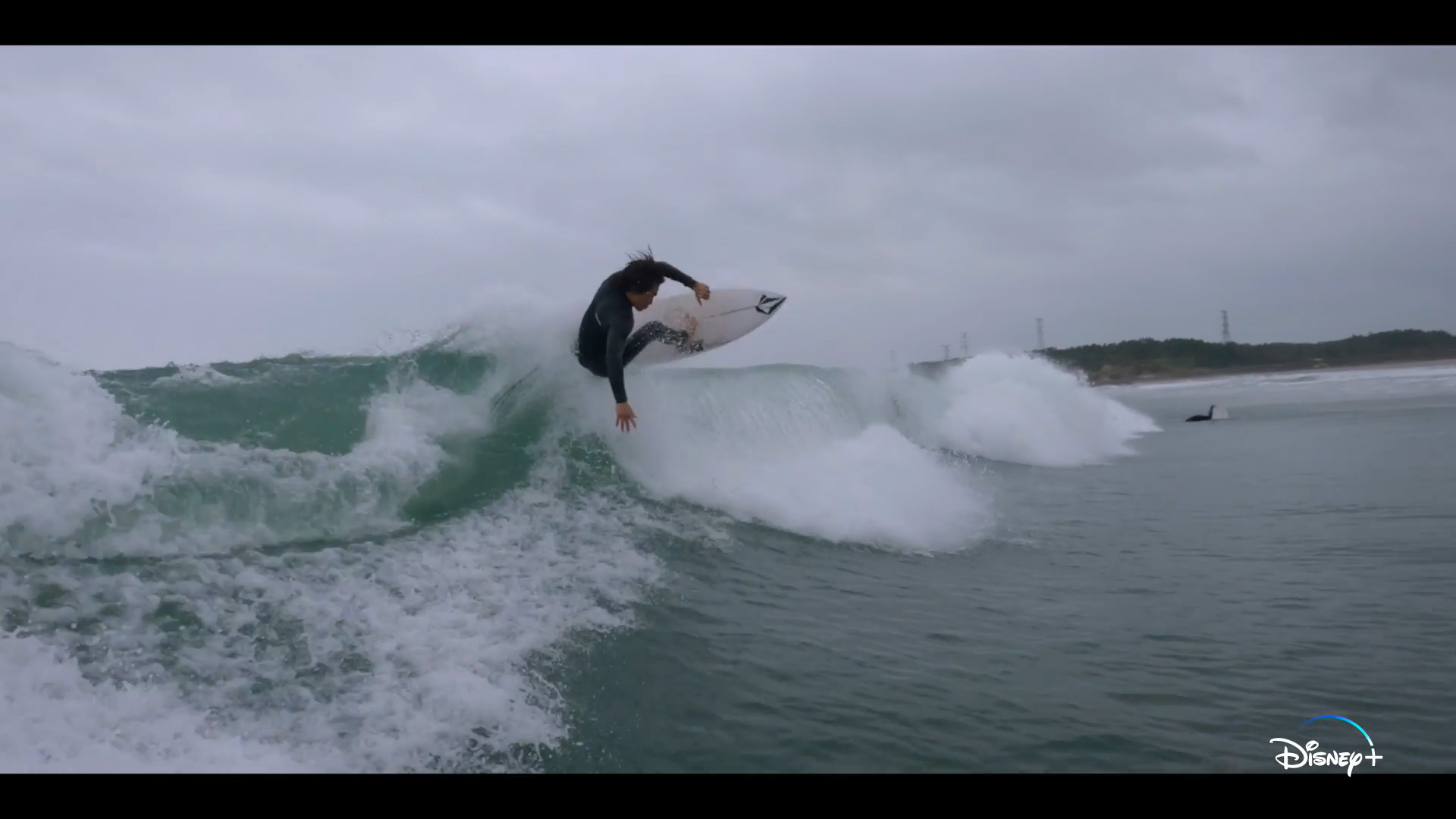 Chasing Waves, docuserie sulla cultura giapponese del surf su Disney Plus
Lingua: Italiano | Durata: 00:00:30 |

Chasing Waves è una docuserie originale Disney Plus che accende i riflettori sulla cultura giapponese del surf, composta da otto episodi disponibili dal 11 Gennaio 2023.

Su Disney Plus è disponibile Chasing Waves, una docuserie originale in otto episodi che accende i riflettori sulla cultura giapponese del surf.
Sulla scia del debutto del surf alle Olimpiadi di Tokyo del 2020, Chasing Waves descrive le persone e i luoghi che stanno definendo la posizione del Giappone nella cultura globale di questo sport acquatico ed esamina le diverse aree, i personaggi straordinari e il surf senza fine che si può praticare lungo gli oltre 28.000km di costa che rendono il Giappone unico nel suo genere.
Dalla piscina a onde al coperto chiamata "Ocean Dome" di Miyazaki ai terreni consacrati degli instancabili surfisti nelle acque gelide di Hokkaido, Chasing Waves descrive il mondo della cultura giapponese del surf attraverso coloro che lo vivono in modo magico e nuovo.
Chasing Waves è prodotta da Boardwalk Pictures e Station 10 Media, con Christopher G. Cowen (Cheer, Last Chance U, Decades Series, State of Play) come executive producer e co-regista e Andrew Fried (Cheer, Chef's Table, Val) come executive producer. Jason Baffa (Singlefin: Yellow, One California Day, Bella Vita, Loopers: The Caddie's Long) è regista ed executive producer.