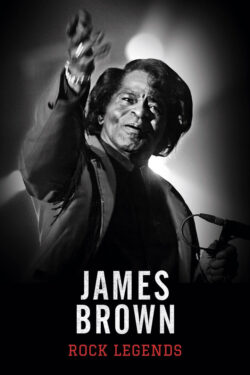 Rock Legends - James Brown
James Brown è stato il padre fondatore della musica funk. Negli anni '70 fu stabilmente in vetta alle classifiche dei dischi di rhythm & blues con brani come Prisoner of Love, Papa's Got a Brand New Bag, I Got You (I Feel Good), It's a Man's Man's Man's World, Cold Sweat e Say It Loud: I'm Black and I'm Proud.
Info Tecniche e Distribuzione
Uscita in Italia:
6 Maggio 2023 in SVOD su Nexo Plus
Genere:
Documentario
,
Musicale
Nazione:
UK - 2016
Durata:
N.d.
Formato:
Colore
NEWS E ARTICOLI
HomeVideo (beta)
STREAMING VOD, SVOD E TVOD:
---
Puoi cercare "
Rock Legends – James Brown
" nelle principali piattaforme di VOD:
[Apri Box]
---
DVD E BLU-RAY FISICI:
Non abbiamo informazioni specifiche ma puoi aprire i risultati della ricerca di DVD o Blu-Ray per "Rock Legends – James Brown" o correlati su Amazon.it:
[APRI RISULTATI]