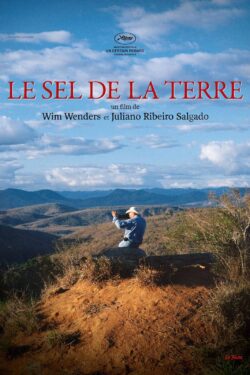 (The Salt of the Earth)
è un film del 2014 prodotto in Francia e Italia, di genere Documentario e Biografico diretto da
Wim Wenders
,
Juliano Ribeiro Salgado
. In Italia, esce al cinema giovedì 23 Ottobre 2014 distribuito da Officine Ubu. Al Box Office italiano ha incassato circa 1526129 euro.
For the last 40 years, the photographer Sebastião Salgado has been travelling through the continents, in the footsteps of an ever-changing humanity. He has witnessed some of the major events of our recent history; international conflicts, starvation and exodus. He is now embarking on the discovery of pristine territories, of wild fauna and flora, and of grandiose landscapes as part of a huge photographic project which is a tribute to the planet's beauty. Sebastião Salgado's life and work are revealed to us by his son, Juliano, who went with him during his last travels, and by Wim Wenders, himself a photographer.
Info Tecniche e Distribuzione
Uscita al Cinema in Italia:
giovedì 23 Ottobre 2014
Uscita in Italia: 23/10/2014
Genere:
Documentario
,
Biografico
Nazione:
Francia, Italia, Brasile - 2014
Durata:
N.d.
Formato:
Colore
Produzione:
La Région-Ile-de-France (con il supporto di), Les Amis de la Maison Européenne de la Photographie (con il supporto di)
Distribuzione:
Officine Ubu
Box Office:
Italia: 1.526.129 euro
Note:
Presentato al Festival di Cannes 2014 nella sezione Un Certain Regard.
HomeVideo (beta)
STREAMING VOD, SVOD E TVOD:
---
Puoi cercare "
Il sale della terra
" nelle principali piattaforme di VOD:
[Apri Box]
---
DVD E BLU-RAY FISICI:
Non abbiamo informazioni specifiche ma puoi aprire i risultati della ricerca di DVD o Blu-Ray per "Il sale della terra" o correlati su Amazon.it:
[APRI RISULTATI]